Click&Collect – Best CX experience for Black Friday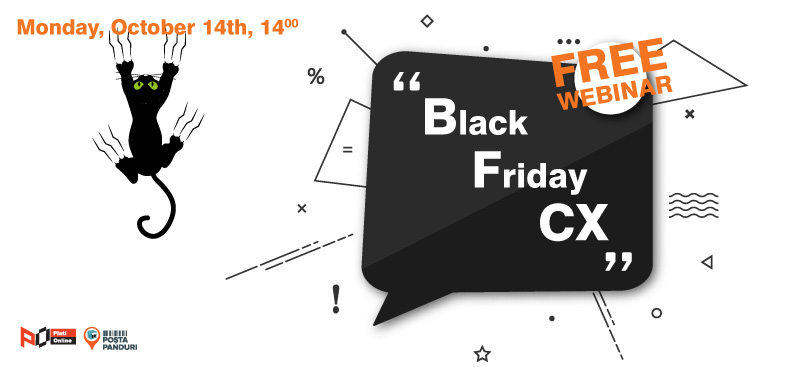 We invite you to attend our FREE BF CX Webinar
Monday, October 14th, 14.00
If you want to be ready for Black Friday,
if you want to find out how can you be ready for the biggest sales event in a year,
to discover out what are your options, your solutions,
then you do not want to miss our BF CX Webinar.
What are we talking about?
The overall advantages of the Click&Collect vs Door2Door
Overview of the Black Friday online event

Lockers proximity & customer freedom to decide when they want to pick up the order

Online payment vs locker payment

Retention %

CX both Online and Offline

Social Media engagement and feedback

First mile -> Return of online orders

Overview of the online business models and how Click&Collent enable the subscription model as the ultimate advantage

In the end "what is the e-commerce online trend driven by big or small players INTL (EU, China, US)"
Speakers
Ian Kerr
Founder – The Postal Hub Podcast
Ian Kerr is the host of the Postal Hub Podcast, the weekly podcast for the global delivery sector. He has an extensive background in the postal sector, with over 20 years in the Australian market. Ian is an advocate for excellence in delivery, and contributes regular think pieces on delivery, e-commerce, and innovation to various online and printed publications.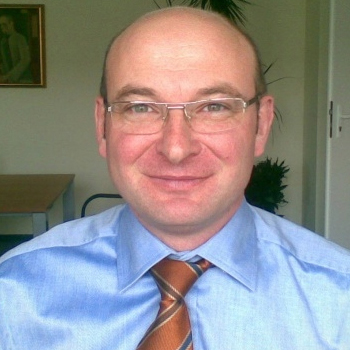 Marek Różycki
Managing Partner – Last Mile Experts
Has operated in various industries and geographic markets with a proven track record of success. Key focus over the last 15 years has been with courier/logistics start ups, acquisitions and corporate turnarounds while managing a region of 14 business units spreading from the Baltic States to the Balkans. Up until April 2015, Marek has been Vice-President, Amazon Logistics EU reporting to the Worldwide Vice-President.
Marek is Managing Partner at Last Mile Experts Ltd., a specialist courier express & parcel and e-commerce last mile consultancy. He has been industry advisor for several Private Equity Firms and advised a number of Postal operators on strategic projects.
He is non executive Chairman in Future Aerial Innovations, a leading UK drone based survey and inspections company.
Cosmin Daraban
CEO – GoMag
Since 2006 he has started developing his own e-commerce platform – GoMag, which currently runs over 950 online stores.
In 2008 he better understood the importance of a personal blog, so he began to test his own views on the online environment and web services. Since 2012, together with his team, he has begun developing MintMetrics to measure the impact of traffic on sales, social media interaction with a site, and the effect of organic marketing actions on sales. The app processes information from Google Analytics, APIs from the main social networks Facebook, Twitter, LinkedIn, Google+, and Pinterest.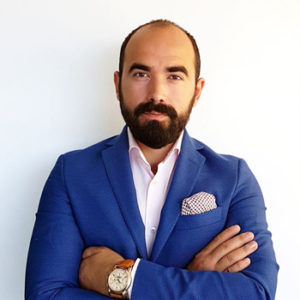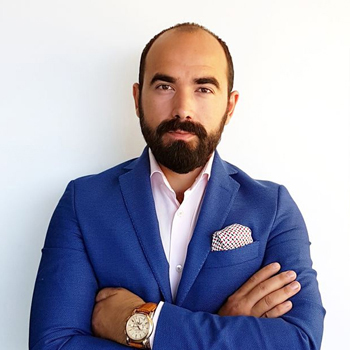 Florinel Chis
Executive Director – ARMO
+15 years experience in eCommerce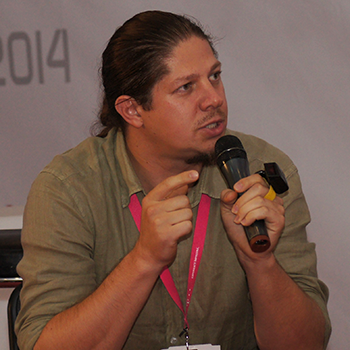 Cătălin Maftei
CEO – C Solution
Cătălin Maftei is a pioneer in eCommerce. He created and developed cloud-based systems such as:
– www.PlatiOnline.ro – from 2002, the first online payment processor in Romania
– www.LivrariOnline.ro – from 2005, the first stage for e-commerce couriers
– www.PostaPanduri.ro – from 2015, the first Pachetomats / SmartLockers network in România to implement the functions "Click & Collect" and "Pickup in Store"
– CRM4eshop.com – from 2014
He created and developed online systems such as:
– FarmaciaTei.ro – from 2009
– BebeTei.ro – from 2014
Schedule
Mon, Oct 14th, 14.00
14:00 – 14:20 |Together with Florinel Chiș (ARMO)

(Romanian)

– 2019 expectations for Black Friday, 2018 vs 2019

14:20 – 14:45 | Together with Cosmin Daraban (GoMag) (Romanian) – GoMag platform preparations for Black Friday, 2018 vs 2019

15:00 – 15:45 | Marek & Ian Kerr – workshop, Q&A, open discussion (English) – How is Black Friday abroad
Contact
Cătălin Maftei
CEO C Solution
Panduri 71st street, sector 5, Bucharest
Signup
The webinar is FREE, you can gain access registering below: