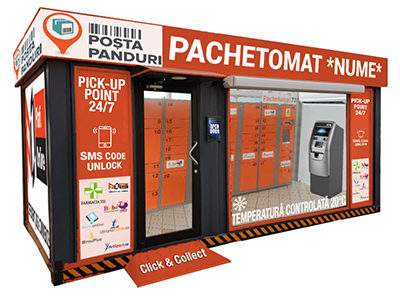 C Solution invites you to a unique event in Romania
We cordially ask you to attend the event that covers the launching of our new services, on January 22nd, starting at 11 AM:
Panduri digital postal station – the first fully autonomous, automatic, controlled, delivery system
Residential pachetomats – our new units are specifically designed for residential areas or buildings
eWallet – automatic integration with Plati.online
Why attend?

Do you own an online store?
Find out how to give your customers the most modern and complete digital experience!
Unique in Romania: find out how to offer your to clients the "Instant Pick-up" delivery service.
Are you the manager of a shopping centre, mall or office building?
Find out how easy it is to integrate Click & Collect services for your tenant customers and employees!

Do you work for postal services company?
Find out how simple it is to integrate our service into your portfolio.

Are you a residential building manager?
Find out how the new automated mailboxes look like.
If you find yourself in one of the above positions or simply if you want to be aware of the new trends in online shipping,
then you do not want to miss the launch of the Panduri Digital Postal Station.
What are we talking about?
Smart e-commerce – Door2door vs Click&Collect

Intelligent eCommerce. Classic vs. modern. Traditional vs. innovative.

Why the delivery in pachetomat is an alternative?

What are the major advantages of this type of delivery, versus the door to door delivery.

How do online merchants deliver in Europe?

Just returned in the country after the Post Expo Hamburg, the biggest European trade fair, where we represented Romania as exhibitors, we share the latest European trends in the field.

How do you keep up with the actions of the players who dominate the eCommerce market?

Do you want to be able to discuss from the same level, in terms of services, with the most important players of the e-commerce market? We offer you the solution!
And, for a few minutes, we'll put you in your clients' shoes.
Speakers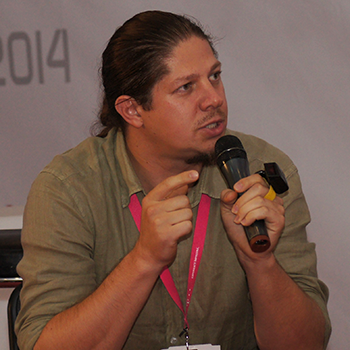 Cătălin Maftei
CEO – C Solution
Cătălin Maftei is a pioneer in eCommerce. He created and developed cloud-based systems such as:
– www.PlatiOnline.ro – from 2002, the first online payment processor in Romania
– www.LivrariOnline.ro – from 2005, the first stage for e-commerce couriers
– www.PostaPanduri.ro – from 2015, the first Pachetomats / SmartLockers network in România to implement the functions "Click & Collect" and "Pickup in Store"
– CRM4eshop.com – from 2014
He created and developed online systems such as:
– FarmaciaTei.ro – from 2009
– BebeTei.ro – from 2014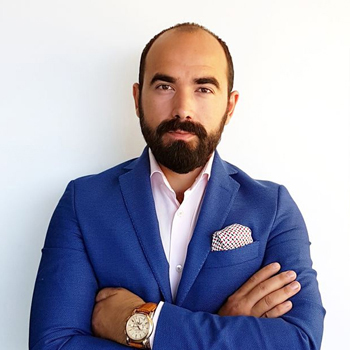 Florinel Chis
Executive Director – ARMO
+15 years experience in eCommerce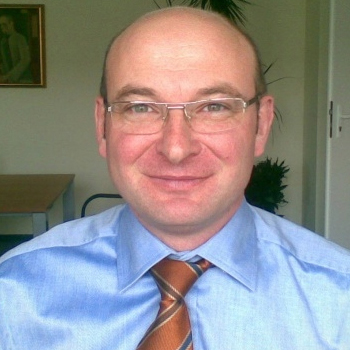 Marek Różycki
Managing Partner – Last Mile Experts
Has operated in various industries and geographic markets with a proven track record of success. Key focus over the last 15 years has been with courier/logistics start ups, acquisitions and corporate turnarounds while managing a region of 14 business units spreading from the Baltic States to the Balkans. Up until April 2015, Marek has been Vice-President, Amazon Logistics EU reporting to the Worldwide Vice-President.
Marek is Managing Partner at Last Mile Experts Ltd., a specialist courier express & parcel and e-commerce last mile consultancy. He has been industry advisor for several Private Equity Firms and advised a number of Postal operators on strategic projects.
He is non executive Chairman in Future Aerial Innovations, a leading UK drone based survey and inspections company.
Cosmin Daraban
CEO – GoMag
Since 2006 he has started developing his own e-commerce platform – GoMag, which currently runs over 650 online stores.
In 2008 he better understood the importance of a personal blog, so he began to test his own views on the online environment and web services. Since 2012, together with his team, he has begun developing MintMetrics to measure the impact of traffic on sales, social media interaction with a site, and the effect of organic marketing actions on sales. The app processes information from Google Analytics, APIs from the main social networks Facebook, Twitter, LinkedIn, Google+, and Pinterest.
Event agenda – January 22nd, 2019, 11 AM
11:00 – 11:30 Welcome guest & live music, starters & open bar – accessing Panduri Digital Postal Station
11:30 – 11:50 Click&Collect Presentation – Plăți Online & Poșta Panduri – online & offline services – Cătălin Maftei
– Residential pachetomat and B2C postal services
– Pachetomats integration with eWallet Plati.online service
– Panduri Digital Postal Station – Unattended services
11:50 – 12:20 Click&Collect EU and International presentation – Marek Różycki
12:20 – 12:40 Lunch break – Swedish buffet – Open bar
12:40 – 13:00 2018 overview and 2019 trends – Florinel Chiș
13:00 – 13:20 Click&Collect@GoMag – last mile diversification methods – Cosmin Daraban
13:20 – 14:00 Socialisation, station access, Q & A session
Setup
The event takes place on January 22, 2019 starting at 11 A.M.
at the Red Vioara Restaurant, the Paganini Hall
71st Panduri street, sector 5, Bucharest
Even if the event is in the middle of the winter, don't worry, we take care of everything. We have prepared a warm environment with music for your ears, mulled wine for your heart and sophisticated snacks for your body. The guests are provided with starters, main course and open bar throughout the event, served in the restaurant, where presentations are held.
Thus, we expect you to come with your stomach empty and your mind open, to get useful information that will make your life easier for both you and your customers. Especially for your customers!
To be able to book your place at the event, please register using the form below.
Do not forget, the places are limited! And as you see, you do not want to miss the launch of the Panduri Digital Postal Station!
Contact
Cătălin Maftei
CEO C Solution
Panduri 71st street, sector 5, Bucharest